Wank Instructions
Whether you're single or taken, jerking off is important. Whether it's just for fun or for quick relief, by masturbating regularly you will simply be happier. Today we give you a guide with different jerking off instructions. Not only will jerking off become more varied, your orgasms will also be more intense.
New Wank Instructions
Many people only know the standard methods of wanking. How about an alternative jerking off technique by hand-job? For example, you can try out the bull milking or the "washing machine technique" or simply bring yourself to a state of ecstasy with an acorn massage. You can use these hand jobs directly on you and you will have more fun jerking off. In the following video you will find 11 jerk off instructions:
Trick jerking off
Wanking with your own hand is mostly standard. At some point this hand job method unfortunately becomes quite boring. Instead, you should try to trick your penis so that it doesn't feel that you' re wanking it. There are different methods for this:
Wear latex gloves: Spread lubricant on the latex gloves and work on your penis. It will feel almost as intense as if a partner's hand is helping you jerk off. The latex feels very comfortable on the skin. Just try it out!
Put your hand to fall asleep: Do you know when your hand suddenly fell asleep when you sat on it? You can use this effect when jerking off. Deliberately sit on your hand for a few minutes or even lie on one arm at the side. This arm will fall asleep little by little. During this time you can already start to think some nasty thoughts. Afterwards you begin with the jerking off. You will feel the difference clearly, it is much more intense.
Sock wanking: This is not only something for the sneaker fetish, but also for normal people. Put a sock over your best piece and work on your penis. The jerking off will feel completely different as if there was no sock. Alternatively you can use a nylon sock. Some people also like a plastic bag. This must be thick enough and must not have sharp edges.
Tips for wanking
Relaxed atmosphere
If you just want to jerk off, you should have your environment for yourself. Only when you are undisturbed you can really enjoy masturbating. On the other hand, if your mates could rush into the room at any moment or your partner could suddenly stand next to you, you are not as relaxed as if you were alone in the apartment.
Take a break
Even if you are so aroused that you want to come to orgasm, it is often advisable to be a little more contained. Just take a few small breaks when jerking off. Because once the point-of-no-return is reached, you can no longer suppress ejaculation and the jerking off would already be over. Pauses of 30 seconds to 1 minute are sufficient to delay the ejaculation. By the way: By controllingyour  orgasm you also improve the durability of your penis. So you can hold on longer during sex by training several times.
Use a masturbator
The pros already know it: a masturbator can significantly increase the intensity of jerking off. A masturbation aid is often even better than a real blow job. You don't believe it? Then you should try a Fleshlight. With it you will experience intense orgasms that you have certainly never experienced before. The most practical thing about these jerk-off aids is that you can just put them aside when you're done masturbating. No partner you would have to take care of afterwards. So do it yourself, with a masturbator for professionals.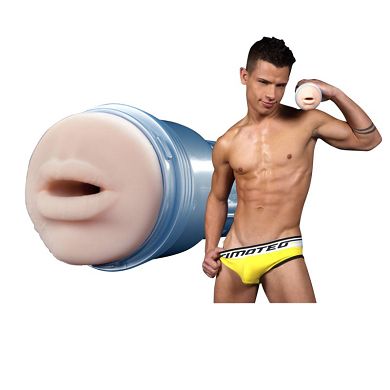 Fantasize
When you're jerking yourself off, you can think of your dirtiest fantasies. There are no standards here you have to adhere to. Think about what makes you horny. You don't have to be ashamed of it, because nobody knows what you're thinking about. Besides, fantasies don't have to mean that you always have to bring them into reality. Live out your fantasies in your head without limits, so you can jerk off much better.
Jerking position
You don't have to stay in the same position every time you jerk off. Not just lying in bed and not just sitting in a chair. Be a little variable and change your jerking position. Give the doggy position a try or lie on your back with your legs against the wall so that your cum hits you in the face. Or get on your knees and massage your penis from there.
Restricted areas?
Almost every man likes anal sex, but only very few acknowledge it. With a strapon dildo a partner could treat you to anal sex. But you don't necessarily need a second person for this. Especially if you just want to try anal sex with you, it can be a great kick for you. As a man you can try an anal butt plug for example. It will make you especially hot when you jerk off and stimulate you even more just before you come. A tip for undecided guys: You don't have to tell everyone about your secret practices. Just give it a try and you'll see how happy it makes you.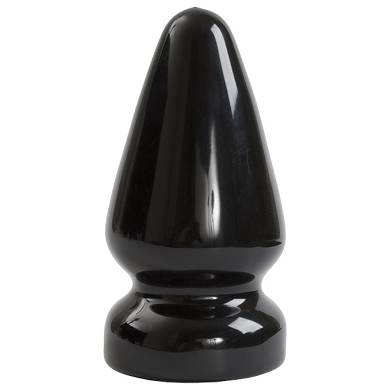 Try new toys while jerking off
Why don't you try some new toys for your penis? For example a penis ring with integrated anal plug is recommendable. This not only ensures a harder erection, but also stimulates the anus and prostate. This makes it the perfect toy for men who are looking for a little variety when jerking off. You can also use such toys as a solo, no partner is needed.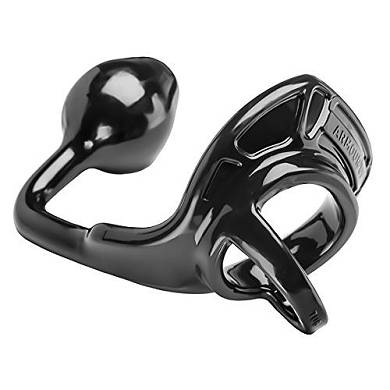 Tie yourself up
Why don't you be the bad boy who needs to be punished? Just tie yourself up by selfbondage and find out for yourself if you enjoy sexual punishment. A couple of nasty nipple clamps might be enough to get you started. Put them on and enjoy an incredible orgasm with clamps on.